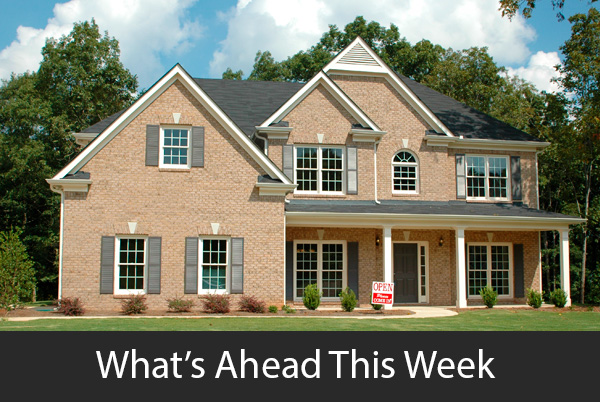 Economic readings released last week included construction spending, public and private-sector job growth, and government reports on initial and continuing jobless claims. Freddie Mac also released its weekly report on average mortgage rates.
Construction Spending Falls in June
Commerce Department reporting for June showed lower construction spending for the fourth consecutive month, but spending fell by -0.70 percent as compared to May's negative reading of -1.70 percent. June's construction spending was $1.36 million at a seasonally adjusted annual rate.
Residential construction spending fell by 1.50 percent in June as public construction spending fell by -0.70 percent. Analysts said that construction spending has held up relatively well in the pandemic as spending was up 0.10 percent year-over-year in June.
Public and Private Sector Jobs Growth Slows Sharply in July
ADP reported 167,000 private-sector jobs added in July as compared to 4.31 million jobs added in June. A resurgence in coronavirus cases contributed to the downturn, as consumers, employers and workers remained cautious and followed state and local guidelines for minimizing exposure to the Covid-19 virus. The leisure and hospitality sector led the falling private-sector jobs growth rate by adding 38,000 jobs in July as compared to approximately two million jobs in June.
The government's Non-farm Payrolls report posted 1,76 million public and private sector jobs added in July, which surpassed the expected reading of 1.68 million jobs added but fell short of June's reading of 4.79 million public and private sector jobs added.
The national unemployment rate decreased to 10.20 percent in July and was lower than June's reading of 11.06 percent and the expected reading of 10.60 percent. While higher than pre-pandemic unemployment rates, July's lower reading was good news amid overall economic hardship.
Mortgage Rates Reach Another Record Low; Unemployment Claims Mixed
Freddie Mac reported another week of record-low mortgage rates. The rate for 30-year fixed-rate mortgages averaged 11 basis points lower at 2.88 percent. Rates for 15-year fixed-rate mortgages averaged 2.44 percent and were seven basis points lower; rates for 5/1 adjustable rate mortgages averaged four basis points lower at 2.90 percent. Discount points averaged 0.80 percent for fixed-rate mortgages and 0.40 percent for 5/1 adjustable rate mortgages.
Initial state jobless claims fell to 1.19 million from the prior week's reading of 1.44 million first-time jobless claims filed. Continuing state jobless claims were also lower than for the prior week with 16.10 million claims filed; 17.00 million ongoing jobless claims were filed the prior week.
What's Ahead
This week's scheduled economic reporting includes readings on inflation, retail sales, and consumer sentiment. Weekly reports on mortgage rates and new and continuing jobless claims will also be released.