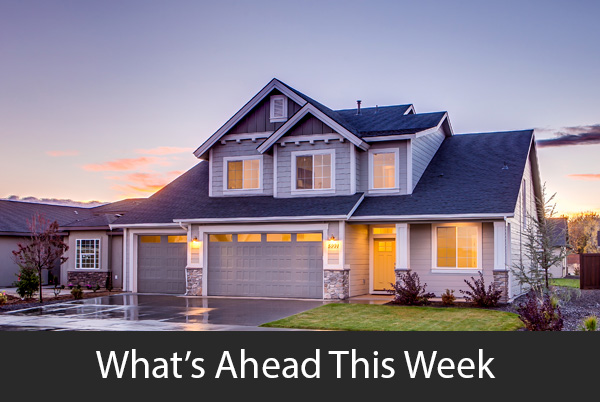 Last week's economic reports were limited due to the Christmas holiday. New home sales data was released along with a weekly reading on mortgage rates.
Census Bureau: New Home Sales Hit Highest Level Since 1999
Mortgage rates below 4.00 percent propelled the highest number of new homes sold since 1999. 719,000 new homes were sold on a seasonally-adjusted annual basis in November.
Analysts expected November sales of new homes to reach 740,000 sales based on October's original reading of 733,000 sales, but this reading was later revised to 710,000 sales.
New home sales reported are based on a narrow range of data and subject to major revisions. Slim inventories of previously-owned homes for sale also boosted new home sales.
The national median sale price for new homes was $330,800 in November and there was a 5.40 month supply of new homes available, which fell below the peak of a seven-month supply of available new homes reported in December 2018.
The Northeast region reported a 52.40 percent increase in new home sales; Sales of new homes in the South decreased by 4.10 percent and were unchanged in the Midwest. New home sales in the West rose by 7.50 percent.
Mortgage Rates Little Changed
Freddie Mac reported incremental changes in average mortgage rates; 30-year fixed-rate mortgage rates averaged 3.74 percent and were one basis point higher than for the prior week. Rates for 15-year fixed-rate mortgages averaged 3.19 percent and were unchanged.
The average rate for 5/1 adjustable rate mortgages was eight basis points higher at 3.45 percent. Discount points averaged 0.70 percent for fixed-rate mortgages and 0.30 percent for 5/1 adjustable rate mortgages.
Freddie Mac cautioned that the ongoing shortage of affordable homes is causing home prices to rise throughout the U.S; in recent years significant home price gains primarily occurred in coastal regions. Analysts said that as fewer affordable homes become available, housing markets and the general economy could be negatively affected.
Weekly reporting on first-time jobless claims was not released last week.
What's Ahead
This week's scheduled economic reports include readings from Case-Shiller on home prices, pending home sales, construction spending and weekly reports on mortgage rates and new jobless claims.