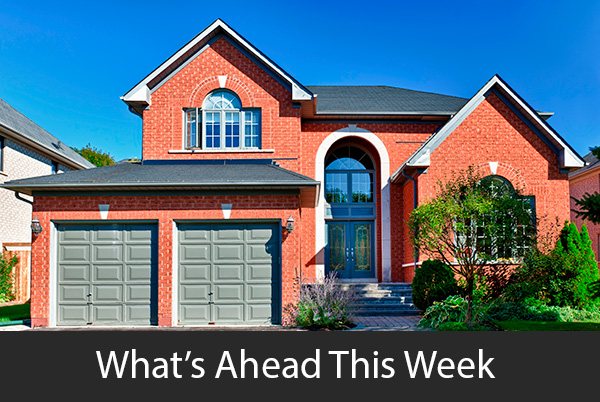 Last week's economic reports included readings on home prices, sales of pre-owned homes and pending home sales. Weekly readings on mortgage rates and first-time jobless claims were also released.
Case-Shiller Home Price Index: Home Price Growth Slips in April
Case-Shiller reported slower home price growth in April; home prices were 0.20 percent lower at 3.50 percent. Increasing inventories of homes for sale provided buyers with more choices and eased demand, which increased in recent years due to severe shortages of available homes.
Cities on the west coast previously dominated home price growth, but the top three cities with highest home prices reported in April were sunbelt cities located east of high-priced west coast cities. Las Vegas, Nevada reported the highest rate of home price growth with 7.20 percent year-over-year.
Phoenix, Arizona followed with 6.00 percent growth and Tampa, Florida home prices grew by 5.60 percent year-over-year in April. Home values in all three cities were hard hit during the recession and are recovering, but not at the double digit rates seen in prior years.
New Home Sales Fall in May
Sales of newly-built homes fell to a five-month low in May according to the Commerce Department. New homes sold at a seasonally-adjusted annual rate of 626,000 homes as compared to April's rate of 679,000 new homes sold. May's reading was 3.70 percent lower than April's revised reading.
There was a 6.40 month supply of new homes available at May's sales pace. Real estate pros consider a six-month supply of available homes as average. Sales of new homes were 4.00 percent higher than for the same period in 2018. The median price of new homes sold in May was $308,000 and was 2.70 percent lower than a year ago.
Pending home sales rose in May from April's negative reading of -1.50 percent to a positive reading of 1.10 percent. This reading lines up with the increase in homes for sale.
Mortgage Rates, New Jobless Claims
Freddie Mac reported lower mortgage rates last week with the average rate for a 30-year fixed rate mortgage 11 basis points lower than for the prior week. Average rates for 15-year fixed rate mortgages and 5/1 adjustable rate mortgages fell nine basis points to 3.16 percent and 3.39 percent respectively.
Discount points averaged 0.50 percent for fixed rate mortgages and 0.40 percent for 5/1 adjustable rate mortgages. Mortgage applications rose 5 percent from the prior week due to the dip in home loan rates.
Initial jobless claims rose last week to 227,000 new claims filed as compared to 216,000 new claims expected and 217,000 first-time claims filed the prior week. Analysts sad that new jobless claims remain low and that last week's rise in claims did not reflect weakening in labor markets.
The University of Michigan Consumer Sentiment Index dropped to an index reading of 98.20 in June from May's reading of 100. Consumer sentiment dropped due to concerns over recent tariffs and resulting increases in consumer prices
What's Ahead
This week's scheduled economic news includes releases on construction spending and labor sector reports on public and private sector jobs and the national unemployment rate. Weekly reports on mortgage rates and new jobless claims will also be released.