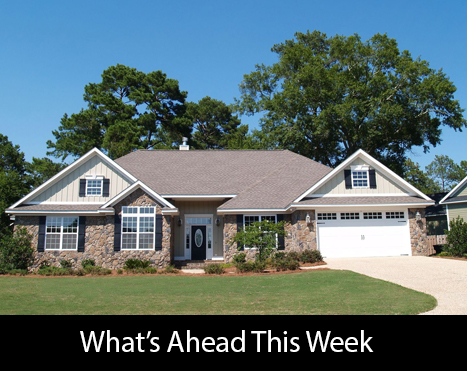 Last week's economic releases included readings on construction spending, public and private sector jobs and national unemployment. Weekly reports on mortgage rates and first-time unemployment claims were also released.
Construction Spending Little Changed in April
Census Bureau readings for April showed a minor dip in construction spending as compared to revised figures for March. $1,295.5 billion was spent on a seasonally-adjusted annual basis and missed the expected reading of $1,314.7 billion.
March construction spending was revised to $1,299.2 billion. Falling mortgage rates were good news for home buyers, but concerns over global economic disputes and higher materials prices concerned home builders.
Mortgage Rates Fall as Initial Jobless Claims Hold Steady
Freddie Mac reported lower average mortgage rates across the board. 30-year fixed mortgage rates dropped 17 basis points to 3.82 percent; the average rate for 15-year fixed rate mortgages fell 18 basis points to 3.28 percent and the average rate for 5/1 adjustable rate mortgages fell eight basis points to 3.22 percent. Discount points averaged 0.50 percent for fixed rate mortgages and 0.40 percent for 5/1 adjustable rate mortgages.
Initial jobless claims were unchanged with 218,000 first-time claims filed. Monthly labor reports issued for May showed sharply lower jobs growth for public and private sector jobs.
Public and Private Sector Jobs Growth Dips in May
In a potential warning of slowing economic growth, public and private sector job creation fell far short of expected readings in May. The Labor Department's Non-Farm Payrolls report showed 75,000 new jobs in May as compared to expectations of 180,000 new jobs and April's reading of 224,000 public and private sector jobs created.
ADP's report for private sector jobs growth was equally dismal for May; 27,000 jobs were created as compared to April's revised reading of 271,000 private sector jobs created. Mark Zandi, who developed ADP jobs reporting, said "The economy is weakening; growth is slowing and slowing sharply." The national unemployment rate was unchanged at 3.60 percent, which matched expectations. Analysts said that signs of slower economic growth could lead the Federal Reserve to implement monetary easing.
What's Ahead
This week's scheduled economic news includes readings on inflation, retail sales and consumer sentiment. Weekly reports on mortgage rates and new jobless claims will also be released.