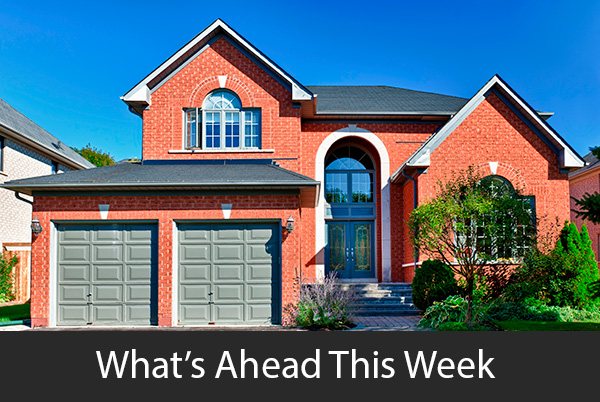 Last week's economic reporting included readings on inflation, the post-meeting statement from the Fed's Federal Open Market Committee, and consumer sentiment. Weekly readings on mortgage rates and jobless claims were also released.
Inflation Ticks Up in May
May's Consumer Price Index moved from April's reading of -0.80 percent to -0.10 percent. The Core Consumer Price Index, which excludes volatile food and energy sectors, rose to -0.40 percent in May as compared to April's reading of -0.40 percent. The Consumer Price Indices are used to calculate overall and core inflation rates. The Federal Reserve uses an annual inflation rate of 2.00 percent as an indicator for achieving price stabilization.
The Federal Open Market Committee of the Federal Reserve said in its post-meeting statement that the Fed would do all it can to ease the economic downturn caused by the Coronavirus and left the current federal funds rate of 0.00 to 0.25 percent unchanged. Fed Chair Jerome Powell indirectly encouraged legislators to approve funding for additional coronavirus relief.
Mortgage Rates Remain Stable as Jobless Claims Fall
Freddie Mac reported little change in average mortgage rates last week as the average rate for 30-year fixed-rate mortgages rose by three basis points to 3.21 percent. Rates for 15-year fixed-rate mortgages averaged 2.62 percent and were unchanged from the previous week. The average rate for 5/1 adjustable rate mortgages was also unchanged at 3.10 percent. Average discount points rose to 0.90 percent and 0.80 percent for 30-year fixed-rate mortgages and 15-year fixed-rate mortgages. Discount points for 5/1 adjustable rate mortgages averaged 0.40 percent.
Jobless claims remained far higher than pre-coronavirus levels but were lower last week than for the prior week. 1.54 million first-time jobless claims were filed as compared to 1.90 million claims filed the previous week. 29.50 million continuing jobless claims were filed last week as compared to the prior week's reading of 30.20 million continuing unemployment claims.
The University of Michigan reported a higher index reading for consumer sentiment in May with a reading of 87.8 as compared to April's index reading of 82.3.
What's Ahead
This week's scheduled economic reports include the National Association of Home Builders Housing Market Index and Commerce Department readings on housing starts and building permits issued. Weekly readings on mortgage rates and unemployment claims will also be released.