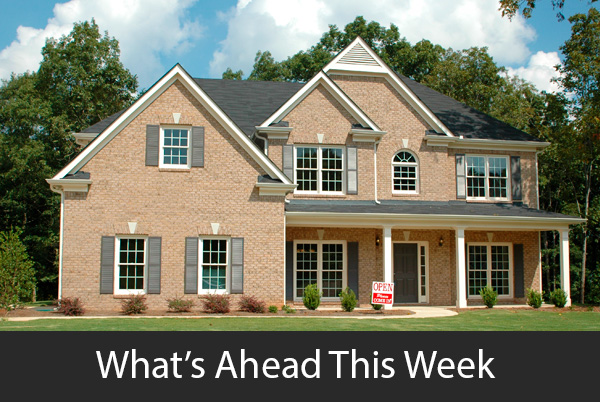 Last week's scheduled economic reporting included readings on U.S. Housing markets, housing starts, and building permits issued. Weekly reports on new and continuing jobless claims and mortgage rates were also released.
NAHB: Builder Confidence in Housing Market Recovers in June
Analysts cited slim supplies of available homes, tight housing markets, and low mortgage rates as drivers of new home sales. Builder confidence in current housing market conditions rose 21 points to an index reading of 58 in June; builder confidence in housing market conditions in the next six months rose 22 points to 68.
Builder confidence in buyer traffic in new single-family housing developments rose from May's index reading of 21 to 43 in June. Readings for buyer traffic are typically lower than the benchmark reading of 50.
Readings over 50 indicate that most builders are confident about housing market conditions and component readings of the Housing Market Index. Prospective home buyers continued to face obstacles of high unemployment and loss of income due to the coronavirus pandemic; these factors will likely impact builder confidence for months ahead as impacts of the pandemic change.
Housing Starts, Building Permits Issued Increase in May
The Commerce Department reported 974,000 housing starts on a seasonally-adjusted annual basis in May as compared to a pace of 934,000 housing starts reported in April. Building permits issued in May rose to 1.22 million permits issued on an annual basis from April's pace of 1.07 million permits issued. Analysts expected 1.25 million permits to be issued in May on an annual basis.
Mortgage Rates Hit All-Time Low as Jobless Claims Decrease
Freddie Mac reported lower mortgage rates that were the lowest mortgage rates recorded. The average rate for a 30-year fixed-rate mortgage was eight basis points lower at 3.13 percent; interest rates for 15-year fixed-rate mortgages averaged 2.58 percent and were four basis points lower than for the prior week. Interest rates for 5/1 adjustable-rate mortgages averaged one basis point lower at 3.09 percent. Discount points averaged 0.80 percent for fixed-rate mortgages and 0.40 percent for 5/1 adjustable-rate mortgages.
First-time jobless claims fell to 1.51 million claims last week as compared to the prior week's reading of 1.57 million initial claims filed. Continuing jobless claims also fell; 20.50 million claims were reported as compared to 20.60 million ongoing jobless claims reported the prior week.
What's Ahead
This week's scheduled economic reports include reports on sales of new and previously-owned homes, FHFA's Home Price Index, and the University of Michigan's consumer sentiment index.