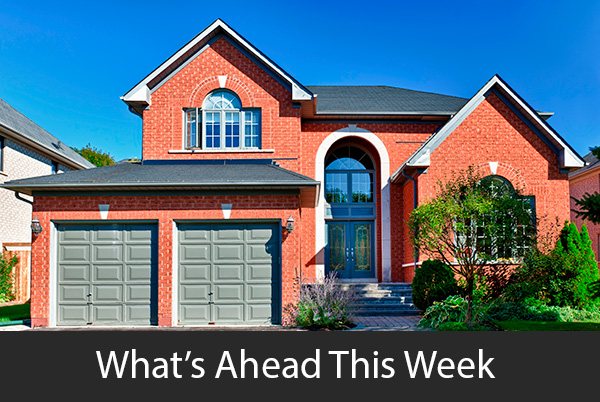 Last week's economic reports included readings from Case-Shiller on home prices, pending home sales data and the post-meeting statement announcement from the Fed's Federal Open Market Committee were released.
Labor sector reports on jobs and the national unemployment rate were also released. Weekly readings on mortgage rates and initial jobless claims were also published.
Case-Shiller: Home Price Growth Slows in August
Home price growth slowed by 0.20 percent in August for the first time since August 2018. Home price growth rates typically decrease in August as peak home-buying season passes. The Case-Shiller 20-City Home Price Index showed a geographical shift away from the West and Southwest in August as two of the three cities with the highest home price growth rates were in the Southeast.
Home prices in Phoenix, Arizona held the top spot in the 20-City Home Price Index with a seasonally-adjusted annual growth rate of 6.30 percent. Home prices in Charlotte, North Carolina and in Atlanta, Georgia rose 4.50 and 4.00 percent.
Pending home sales rose 1.50 percent in September according to the National Association of Realtors®. Pending home sales gauge future closed sales and mortgage loan volume.
Fed Lowers Key Interest Rate Range
The Federal Reserve announced its third consecutive cut to its benchmark interest rate range but indicated that future rate cuts may be on hold. Fed policymakers cut the federal funds rate range one-quarter percent to 1.50 to 1.75 percent from 1.75 percent to 2.00 percent.
Federal Open Market Committee members said global economic developments and muted inflationary pressure were considerations in the decision to lower the Fed's key interest rate range.
Mortgage Rates, New Jobless Claims Rise
Freddie Mac reported higher mortgage rates last week; rates for a 30-year fixed-rate mortgage rose eight basis points and averaged 3.78 percent. Rates for 15-year fixed-rate mortgages rose one basis point and averaged 3.19 percent.
Rates for 5/1 adjustable-rate mortgages rose three basis points to 3.43 percent. Discount points averaged 0.50 percent for 30-year fixed-rate mortgages and 0.60 percent for 15-year fixed-rate mortgages. Discount points for 5/1 adjustable-rate mortgages averaged 0.40 percent.
First-time jobless claims rose by 5000 claims to 218,000 new claims filed. The national unemployment rate rose to 3.60 percent in October as compared to September's reading of 3.50 percent. ADP reported 125,000 private-sector jobs added in October as compared to 93,000 jobs added in September. 128,000 public and private sector jobs were added in October according to the government's Non-Farm Payrolls report.
What's Ahead
This week's scheduled economic news includes readings on job openings and consumer sentiment. Weekly reports on mortgage rates and new jobless claims will also be released.