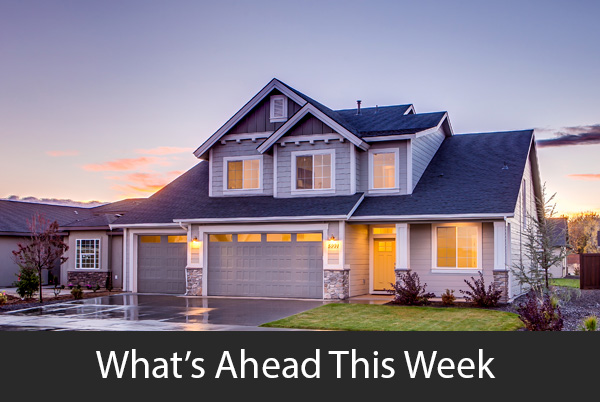 Last week's economic news included readings on consumer credit, inflation and consumer sentiment. Weekly readings on mortgage rates and first-time jobless claims were also released.
Fed Reports Consumer Credit Jumps in July
The Federal Reserve reported that consumer credit rose from $9 billion in June to $17 billion in July. Analysts said a majority of consumer credit was issued for education loans and auto loans. June's reading was revised downward to $8.50 billion from the original reading of $10.2 billion.
Credit card debt increased by 1.50 percent in July after declining by – 1.40 percent in June. Non-revolving consumer debt rose by 6.40 percent in July after growing 4.0 percent in June. July's reading was the largest increase in eight months. The Fed's Consumer Credit report does not include mortgage loans.
Inflation increased by 0.20 percent in August, which fell short of analyst expectations of 0.30 percent growth. Core inflation, which excludes volatile food and fuel sectors, rose by -0.10 percent and was lower than the expected reading of 0.20 percent growth. July readings for inflation and core inflation were 0.20 percent.
Mortgage Rates and Consumer Sentiment Rise as New Jobless Claims Fall
Freddie Mac reported higher average mortgage rates for the third consecutive week. Rates for a 30-year fixed rate mortgage rose six basis points to an average of 4.60 percent; rates for 15-year fixed rate mortgages averaged seven basis points higher at 4.06 percent and mortgage rates for 5/1 adjustable rate mortgages averaged 3.93 percent and were unchanged from the prior week. Discount rates were reported at 0.50 percent for fixed-rate loans and 0.30 percent for 5/1 adjustable rate mortgages.
First-time jobless claims fell last week to 204,000 claims filed against expectations of 210,000 new claims filed and the prior week's reading of 205,000 first-time jobless claims filed.
Consumer sentiment rose in September. The University of Michigan reported an index reading of 100.8, which surpassed the expected index reading of 97.0 and the August reading of 96.2.
What's Ahead
This week's scheduled releases include readings from the National Association of Home Builders, The National Association of Realtors® on sales of pre-owned homes and Commerce Department readings on housing starts and building permits issued. Weekly readings on mortgage rates and new jobless claims will also be released.