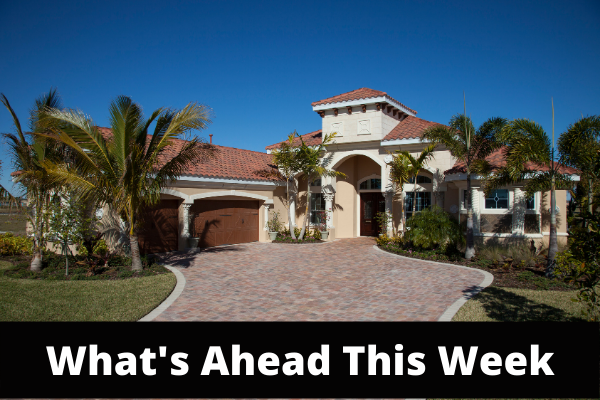 Last week's economic news included readings on new and existing home sales and Fed Chair Jerome Powell's testimony on changing the Fed's business loan policy. Weekly readings on mortgage rates and jobless claims were also released.
Sales of New and Pre-Owned Homes Rise In August
New homes sold at a seasonally-adjusted annual pace of 1.01 million sales; analysts expected the sales pace to fall to 900,000 sales from July's reading of 965,000 new home sales. Homebuyers turned to new homes as the supply of pre-owned homes dwindled. Homeowners stayed put as fears over COVID-19 contagion limited sales.
Pre-owned homes sold at a seasonally-adjusted annual rate of six million homes as compared to the expected reading of 6.03 million sales and 5.86 million sales in July. Previously-owned home sales rose by 2.40 percent from July to August and were 10.50 percent higher year-over-year. The sales pace from July to August was the fastest since December 2006.
The median sales price of pre-owned homes rose to $310.600 in August and the average price for pre-owned homes was 11.40 percent higher year-over-year. Inventories of available pre-owned homes were lower than the six months supply considered average; there was a three months inventory of unsold pre-owned homes in August.
Mortgage Rates, Jobless Claims Mixed
Freddie Mac reported higher fixed mortgage rates last week as the average rate for 5/1 adjustable rate mortgages fell. 30-year fixed-rate mortgages rose three basis points on average to 2.90 percent. Rates for 15-year fixed-rate mortgages averaged 2.40 percent and were five basis points higher. The average rate for 5/1 adjustable rate mortgages was six basis points lower at 2.90 percent. Discount points averaged 0.80 percent for 30-year fixed-rate mortgages, 0.70 percent for 15-year fixed-rate mortgages, and 0.20 percent for 5/1 adjustable rate mortgages.
New jobless claims rose to 870,000 new claims filed from the prior week's reading of 866.000 initial claims filed. Continuing jobless claims fell to 12.58 million ongoing claims from 12.78 million ongoing claims filed in the prior week
In other news, Fed Chair Jerome Powell testified before the House Financial Services Committee regarding the feasibility of the Federal Reserve offering smaller business loans for COVID-19 relief. The Fed's current minimum loan amount is $250,000; Chairman Powell told the Committee that the Fed's loan program had few requests for loans of less than $1 million. He also said that if the minimum loan amount was changed, the current lending program would have to be scrapped and restarted from scratch.
What's Ahead
This week's scheduled economic releases include Case-Shiller Home Price Indices, pending home sales and reports on public and private-sector jobs, and the national unemployment rate.