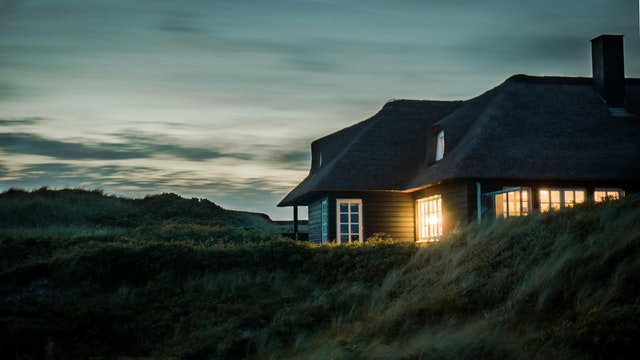 Buying a property out of foreclosure can be a very smart move, financially. But it can also be complicated, expensive, and stressful.
Here are 5 things to keep in mind before you take a first step in that direction:
Cash Or Preapproval Required
Buying a house that has been returned to the lender through foreclosure means dealing with bureaucracy rather than with a motivated seller. Large lenders are notorious for taking their time to approve a contract, even if the offer is for the exact amount specified.
Then there's the paperwork, which can seem endless. Most lenders require that prospective buyers have cash on hand, or a pre-authorized loan in place in order to even submit an offer.
There's Little Room For Negotiation
Although in certain circumstances there may be an opportunity for some discussion about the price, that is not the norm in a foreclosure. The minimum price is usually written in stone, even during an on-site property auction, and the only direction is up! The days of buying foreclosures for a song are long past, if indeed they ever really existed.
As-Is Condition Means Just That
Some buyers specialize in foreclosures while other investors run the other direction. There are pros and cons, of course, to every transaction. Sage advice is to always pay the fee for a property inspection on a foreclosed property, even if you have experience. A third-party evaluation is especially valuable if the home has been vacant for an extended period of time, if the utilities have been turned off, or if there are extensive visible defects.
Foreclosures can be like icebergs: What you see may be nothing compared to what lies below the surface. Also, with the findings in writing, always confirm that your loan commitment and insurance quotes will be honored in spite of the existing condition.
The Need For An Experienced REALTOR
Navigating the landscape of property foreclosures is a specialty field, and caution is the name of the game. As a prospective buyer of a pre-foreclosure, a short-sale or a foreclosed home, an experienced REALTOR is your best resource. A real estate professional will help you deal with all timelines and requirements, and has the knowledge and expertise to recommend lenders, inspectors, insurance agents and contractors to help you make a decision.
Always Consider Future Value
Although the initial price might be right, there are additional variables at play in every real estate transaction. What can you expect in terms of appreciation over the short term? What is the long-term outlook for the neighborhood? Will needed repairs and improvements add to the home's value, or simply bring its condition up to standard? Do you plan to live in the home, or is it strictly for resale?
Contact your trusted mortgage professional to get your pre-approval today!