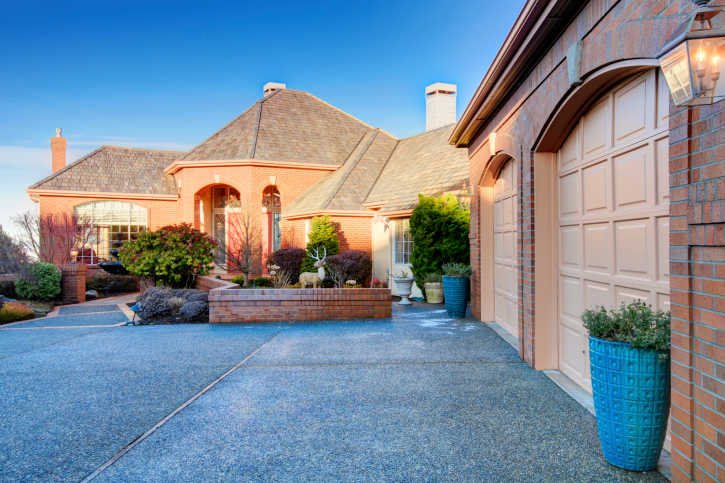 Curb appeal is important in the home sales process, and this is because it will impact the overall first impression that potential home buyers have about the property. Some homeowners can easily spend a small fortune and a considerable amount of time improving curb appeal, but others may be looking for faster and easier results. The good news is that boosting curb appeal is easy and affordable to do when these three tips are followed.
Spruce Up The Front Door
The front door and patio area are focal points for those driving by the home, and this area receives even more scrutiny by those home buyers who walk up to the home to take a tour of the interior. Re-staining or re-painting the front door can be highly beneficial to dressing up the look of this focal area, and this can give the impression that the home is well-maintained and stylish. In addition, consider replacing the front door mat and hardware on the door for improved results and added aesthetic appeal.
Power Wash The Exterior Of The Home
Beautification efforts for the front of the home would not be complete without spending time cleaning up the space, and one of the best ways to clean the exterior of a property thoroughly is by power washing it. Power washing the exterior may include cleaning the exterior siding material of the home, the patio, the driveway, the sidewalk and even the fencing. This can give the entire area a fresher and more appealing look.
Add Color To The Flower Beds
Some homeowners may not have funds or time available to fully revamp the landscaping, but showing the flower beds some attention can pay off. After weeding the flower beds, add some fresh, brightly colored blooms to the area to dress up curb appeal. Homeowners can finish off the look by spreading a new layer of mulch across the flower beds after the flowers have been planted.
Curb appeal is vital to selling a home quickly and for top dollar. Enhancing curb appeal can cost a small fortune and could take weeks to do, but even these small and affordable efforts can give homeowners great results with minimal time and money required. Homeowners who are thinking about selling their property soon can contact a real estate professional for personal assistance with their staging and home improvement efforts.