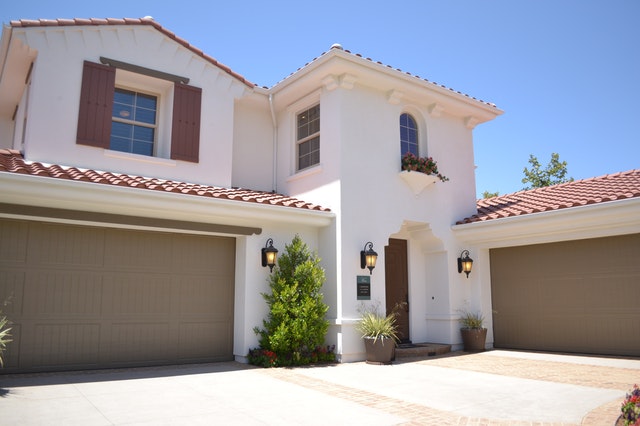 According to data from the National Association of Realtors, existing-home sales increased by 3.6% in December 2019. That pace is the strongest month-over-month in almost two years, since February 2018. The sales figures were also up 10.8% from what they were in December 2018.
What's behind this uptick? The biggest factor driving the surge in home sales is historically low mortgage interest rates.
Plummeting Rates
During the last week of February 2020, mortgage rates fell to their lowest in three years and were hovering – just barely – above all-time lows. The 30-year fixed-rate mortgage was sitting at 3.45%, almost exactly one percentage point below the same week in 2019. Its lowest rate ever, 3.31%, was reached in November 2012 immediately following the recession.
Despite widespread uneasiness about the falling rates, this should come as no surprise. Mortgage rates typically follow the 10-year Treasury yield, and it's been extremely volatile recently due to investor concerns over the coronavirus outbreak.
Consumers are clamoring to take advantage of these low rates, particularly first-time homebuyers. New mortgage loan applications increased over 30% in December 2019 as compared to December 2018, while applications for refinancing rose a stunning 109%.
Demand Is Outpacing Supply
Interestingly, this considerable spike in home sales comes at the same time as a national jump in median sales prices. January 2020's median listing price was $299,995, a 3.4% year-over-year increase, and many large metropolitan markets saw increases of more than 10%.
With eager consumers applying for new mortgage loans at a dizzying pace, the supply of available homes simply can't keep up. The number of previously-owned homes on the market decreased by 13.6% in January 2020 as compared to the year before, with some large cities experiencing decreases of over 14%. This is a classic case of supply and demand, and the current market is strongly favoring sellers.
Looking Ahead
These upward home sales trends are predicted to continue throughout much of 2020, thanks to the "perfect storm" of incredibly low mortgage loan rates, a decreased supply of available homes, and an unemployment rate that's settled into a 50-year low.
If you're in the market for a new home or interested in refinancing your current property, be sure to contact your trusted home mortgage professional.