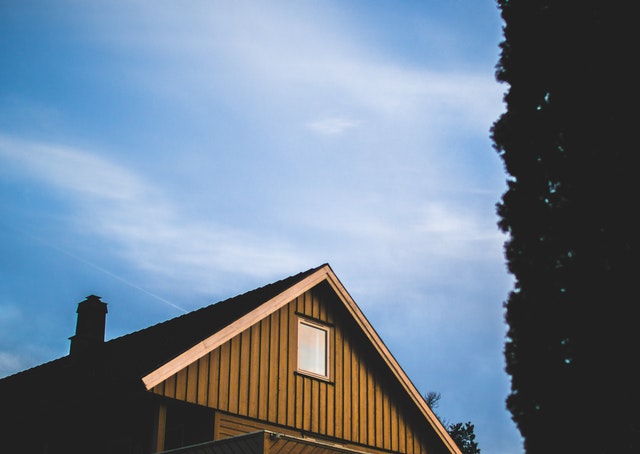 Perform roof maintenance on sunny days when there's less chance of slipping. Blocking off a weekend twice a year gives you plenty of time to complete the items below without rushing or taking unnecessary risks. The beginning of spring and fall present the best opportunities to complete your maintenance before the weather turns too hot or too cold.
Loose Debris Removal
Remove leaves, branches and accumulated debris before winter sets in. Set up a ladder, preferably with another person holding the ladder steady, and clean off as much debris as possible without risking your safety.
General Inspection
Start in the attic or crawl space by looking for ceiling stains. This may indicate water seepage that can compromise your home. Examine the roof in those areas to find loose, lifted or missing shingles that you have to replace. Then, examine the rest of the shingles for mold, worn spots, peeling or cracks. Also, check for missing flashing.
If you don't feel comfortable doing the repairs yourself, this is still a valuable exercise. You'll know what to expect and can avoid charges for unnecessary repairs.
Moss And Mold
You can buy roof moss remover at most home improvement stores. Follow the instructions for best results. After the solution has had time to set, gently brush away the mold and moss, using a soft-bristled broom or wide brush. Try to avoid spray-washing shingles to preserve the UV-blocking granules on their surface.
Facia, Downspouts And Gutters
Protect your hands with heavy rubber gloves and remove debris with a scoop to make the work go quickly. Then, gently scrub dirt and grime from the fascias. Spray each area with a garden hose so that you can check for peeling paint or missing caulk. Re-paint and caulk these areas as needed and note any damage you'd feel more comfortable leaving to a professional.
Chimneys, Skylights And Vents
Start by closing off your fireplace and cleaning any creosote from the chimney with a hard-bristled brush. Inspect the chimney for missing or cracked bricks. If you do the repairs yourself, remember to treat the chimney afterward with a water-repellent sealant. Inspect and clean vent outlets and skylights using a roof safety harness for steep inclines.
This may seem like a lot of work, but it can save you thousands of dollars by avoiding critical repairs due to negligence.
Replacing a roof can be a costly project. If you find that it's better to replace than repair, it might be a good time to contact your trusted home mortgage professional to talk about accessing some of the equity in your home with a cash out refinance or a home equity line of credit.