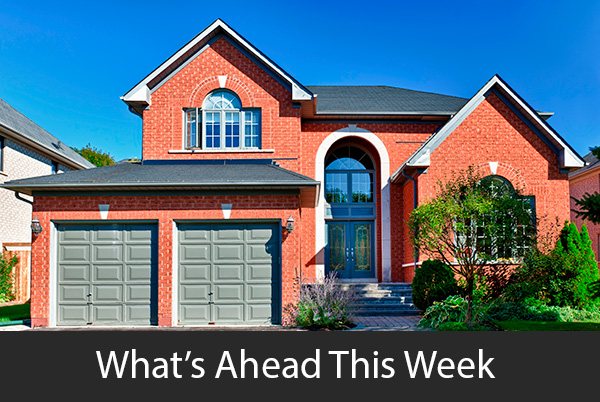 Last week's economic reports included releases on inflation, consumer sentiment. Weekly readings on mortgage rates and new jobless claims were also released.
Inflation and Consumer Sentiment Dip
The Commerce Department reported slower growth in inflation for September. The Consumer Price Index for September showed a growth rate of 0.10 percent. Analysts projected a reading of 0.20 percent growth, which was based on August's reading of 0.20 percent.
This was the sixth consecutive month-to-month increase in the inflation rate. Year-over-year, inflation has grown 2.30 percent as compared to the prior year-over-year rate of 2.70 percent.
Analysts said that rising rents and homeownership costs drove consumer prices higher, but consumer prices in other sectors eased.
Core inflation, which excludes volatile food and energy sectors, was unchanged at 0.10 percent growth month-to-month. Analysts expected CPI to increase to 0.20 percent.
According to the University of Michigan Consumer Sentiment Index for October, Consumer confidence slipped to an index reading of 99.00 as compared to September's reading of 100.1 and expectations for an October reading of 100.6.
October's reading exceeded the average reading of 98.50 for 2018.Analysts attributed October's lower reading to consumer concerns over their finances as inflation rises and income remains relatively unchanged.
Mortgage Rates, New Jobless Claims Rise
Freddie Mac reported higher mortgage rates last week. The average rate for 30-year fixed rate mortgages rose 19 basis points to 4.90 percent. 15-year fixed rate mortgage rates were 14 basis points higher and averaged 4.29 percent.
Rates for 5/1 adjustable rate mortgages averaged 4.07 percent and rose by six basis points. Last week's average mortgage rates were the highest rates seen since April 14, 2011.
First-time jobless claims rose by 7,000 new claims filed to 214,000 new claims. Analysts expected a reading of 205,000 new claims filed based on the prior week's reading of 207,000 first-time claims filed.
Last week's reading was attributed to effects of Hurricane Florence, but economists said that the reading was close to low readings seen in the late 1960s.
What's Ahead
This week's scheduled economic news includes readings on sales of pre-owned homes, the National Association of Home Builders Housing Market Index, Commerce Department reports on housing starts and building permits issued. The Fed's FOMC meeting minutes will also be released, along with weekly readings on mortgage rates and first-time jobless claims.